We have a new home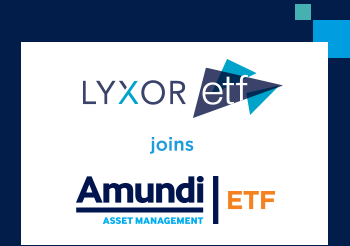 Read more
Smart Beta
Explore a new dimension
Taking you further than indexing has gone before.
Smart Beta's more agile approach to investing extends your choices beyond a simple matter of where to invest, allowing you to focus on exactly what it is you are investing for.
Whether you're looking to reduce risk, enhance returns, or target income, Smart Beta opens up a new world of possibilities.
As one of the first, and largest, Smart Beta ETF providers in Europe1, our heritage as academics and innovators demands we find a smarter way. Find out how.


1Source Lyxor International Asset Management. Based on the launch of our first Smart Beta ETF on October 25th, 2006. As of September, 2016, Lyxor is the 3rd largest Smart Beta ETF provider with €2.4bn in AUM.
Our heritage challenges us to find a smarter way.
Francois Millet, Head of ETF and Index Product Development, Lyxor Asset Management.
Target a more stable source of income by investing only in the highest quality dividend-paying companies
Reduce the risk of investing in global equity markets by up to 30% with diversified minimum variance indices.2
2Source: FTSE Russell. September, 2016
Read our Smart Beta Barometer