We have a new home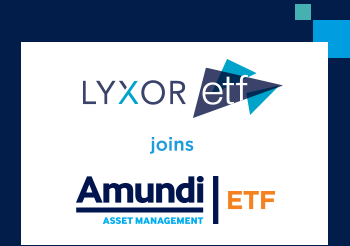 Read more
Lyxor Core ETFs
Cut costs, not corners
Travel light
When you're setting out on an investment journey, you don't want excess fees weighing you down, especially when the terrain is tough and returns are hard to find. That's when every basis point counts.
As one of the first and largest ETF providers in Europe, we can take your money further than most. Our Core ETFs can help you explore all the familiar territories for as little as 0.04%.
So, if cost is your focus, let us be your guide.
Reduce Cost: guide to our Core range
Key summary
Choice
13 funds covering core equity and fixed income benchmarks
Low cost
Total expense ratios from 0.04%*
Security
No securities lending to avoid any extra risk
Simplicity
Physical replication only for simple market exposure
Familiarity
Domiciled in Luxembourg, a trusted hub for European funds
*Source: Lyxor International Asset Management, as at 16/03/2018.
As true pioneers, we have gone further than any other provider to cut the cost of your basic portfolio building blocks. And we did it without compromise, as we know you can't cut corners when you're investing for the long term.
Arnaud Llinas
Head of Lyxor ETF
Product range
Related content
​
​
​