We have a new home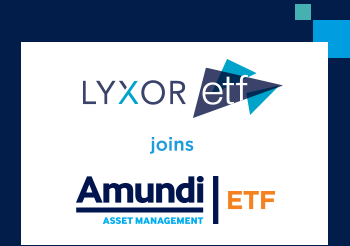 Read more
North American Equity ETFs
Pick your targets
Playing a Trump card
The unlikely new leader of the free world won't hold back if campaign promises of massive infrastructure spending, corporate tax cuts and financial deregulation are anything to go by. Should he get his way in Congress, it could extend an already unusually long expansionary cycle into 2019. Whatever happens, his first 100 days will be fascinating.
Valuations are already rich, so you may need to dig deeper for opportunities in domestic-oriented indices or in areas that tend to be more cyclical like Value. Look to Canadian equities should you believe the push will extend. If the push is postponed, or watered down, the reaction could be severe. Prepare for possible turbulence with Minimum Variance indices.
Read our blog post: Making America wait ?
Buckle up for a bumpy ride, and expect the unexpected
Marlène Hassine, Head of ETF Research
Different ways to explore the markets
Regional exposures
Broad access to the North American Continent
Single country exposures
Capture compelling stories
Broad Markets
Exploit the business cycle
Factor & size-based exposures
Invest with style
Strategic & tactical positioning
Expand your toolkit
Learn more about North American ETFs


Why choose Lyxor for Developed America ETFs?
Lyxor is the one of the largest and among the most liquid providers of ETFs in Europe*
No other European provider has been running ETFs as long as we have
Our track record in delivering secure, liquid and precise tracking is second to none
We have 15 ways to explore the Developed America equity markets**
Our S&P 500 ETF was the most efficient in Europe in 2016

*Source: Lyxor International Asset Management. $52.3bn in assets under management as at 30/09/2016. Source for liquidity data: Bloomberg, over period 01/08/ 2015 to 01/08/2016.
**Source: Lyxor International Asset Management, data as of 31/12/2016.
*** Source: Bloomberg, Lyxor International Asset Management. Lyxor's Efficiency Indicator, data from December 30 2015 to December 30 2016. The rationale and construction of the indicator are detailed in an academic paper published by Thierry Roncalli, Head of Research & Development at Lyxor and Professor of Finance at the Evry University, and Marlene Hassine, ETF strategist. The academic paper can be downloaded from SSRN: http://ssrn.com/abstract=2212596 or from REPEC http://ideas.repec.org/p/pra/mprapa/44298.html
Far reaching
Dependable
Accomplished