We have a new home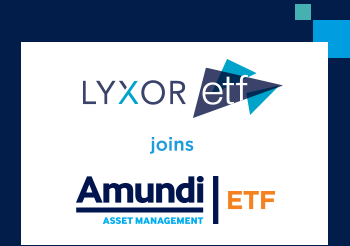 Read more
Venture further for yield
The hunt for yield is the one constant in the investment world today. Some investors need more income; others need a more reliable income and others want to use income for growth. Most are either overpaying for it, or taking too much risk to get it.
With inflation reviving, rate rises more likely and dividend prospects varied, it all boils down to one key question – "Where can I find decent, secure income today?". ETFs could be the answer.
Use our tool to plan your route...
Select a category, or choose a specific destination, for real-time information. To dig deeper, read our guides
Yield Staples
The lynchpins
Yield Protectors
The problem solvers
Yield Alternatives
The diversifiers
Source: Lyxor International Asset Management/Bloomberg. Data updated daily unless otherwise indicated. Past performance is not a reliable indicator of future results. Data is based on performance of the underlying index for each product. Yield ("Flight number") refers to dividend yield for equity indices, and yield to maturity or yield to worst for fixed income indices. Yield status ("Temperature") refers to the yield today versus the yield one month ago, where 'Rising' indicates a higher yield, 'Falling' indicates a lower yield, and 'Stable' refers to no change in yield. Volatility ("Weather conditions") refers to 1 month volatility compared to the exposure's long term historical volatility (up to 5 years depending on availability of data), where 'Improved' indicates lower volatility than historic average, 'Stable' indicates comparable volatility to historic average, and 'Some turbulence' indicates higher volatility than historic average.
Far reaching
Dependable
Accomplished